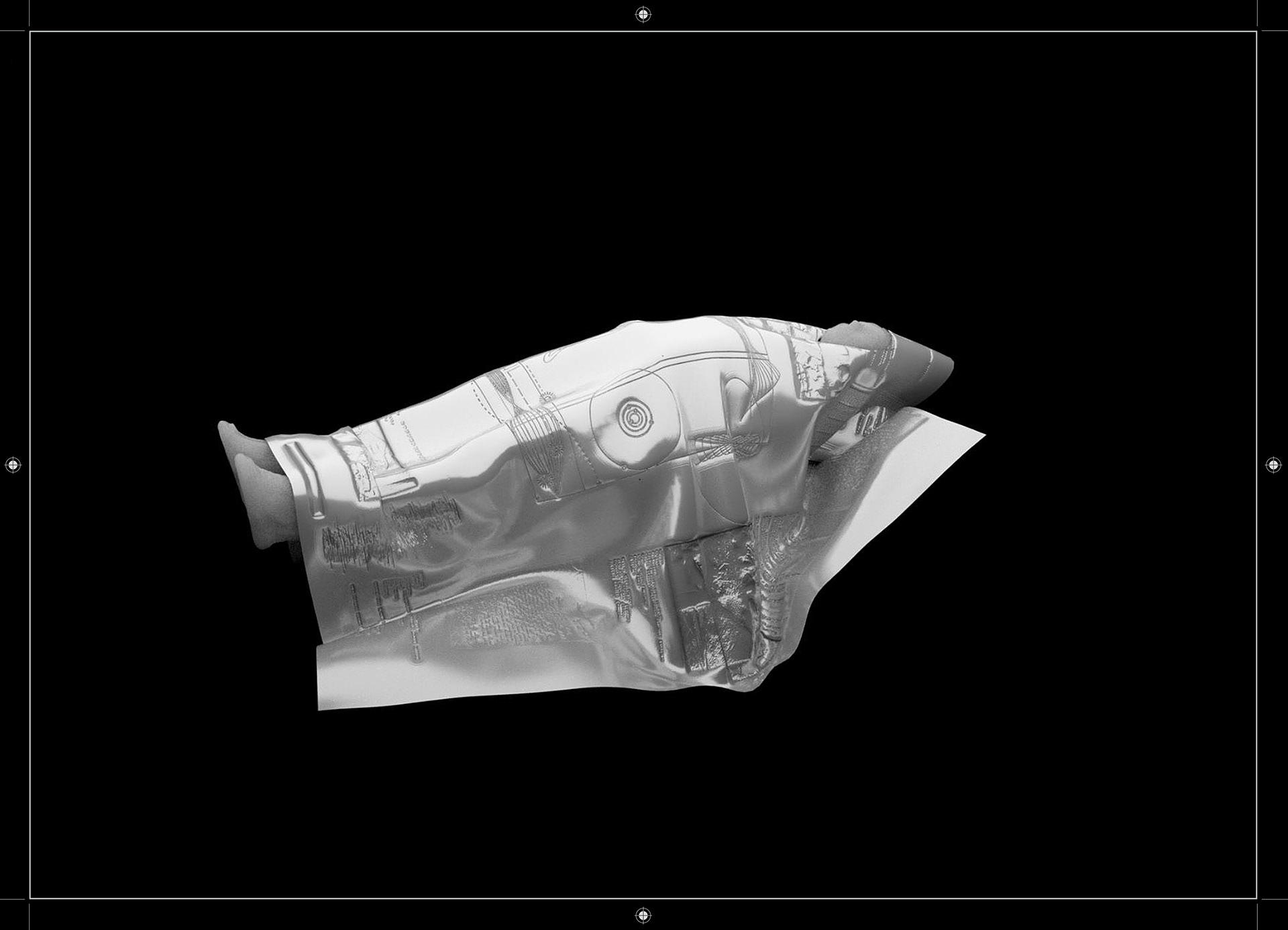 Design spéculatif sur les nouveaux rites funéraires.

Mylar gravé au laser, 210 x 210 cm
Une couverture personnalisée qui vous accompagne lors de votre cryogénisation. 
Speculative design on new funeral rites.

Laser engraved Mylar, 210 x 210 cm.
A Personalized cover that protect you during your cryonics.
FR:
Le Data Blanket est un artefact qui résulte de comportements humains au sein d'une société cryogénique. Il est utilisé dans un rituel courrant, où les proches d'une personne cryogénisée viennent lui souhaiter bonne chance pour son nouveau voyage. C'est un moment solennel mais joyeux où vous couvrez le corps avec ce tissu, le Data Blanket, avant de le placer dans une capsule. Sur la couverture sont gravé des informations concernant la personne. Ces données sont sélectionnées par les familles et proches, avant la cryogénisation, afin d'offrir un soutient émotionnel à leur proche lors de son réveil.
EN:
The Data Blanket is an artefact that result from human behaviors in a cryogenic society. It's used in a common ritual, where the relatives of a cryogenized person come to wish her/him good luck for her/his new journey. It's a solemn but joyful moment when you cover the body with the blanket before placing them in a capsule. The cover is engraved with information about the cryogenic person it will cover. These datas are selected by families and relatives before the cryogenisation, in order to offer an emotional support for the awakening of their loved one in stasis.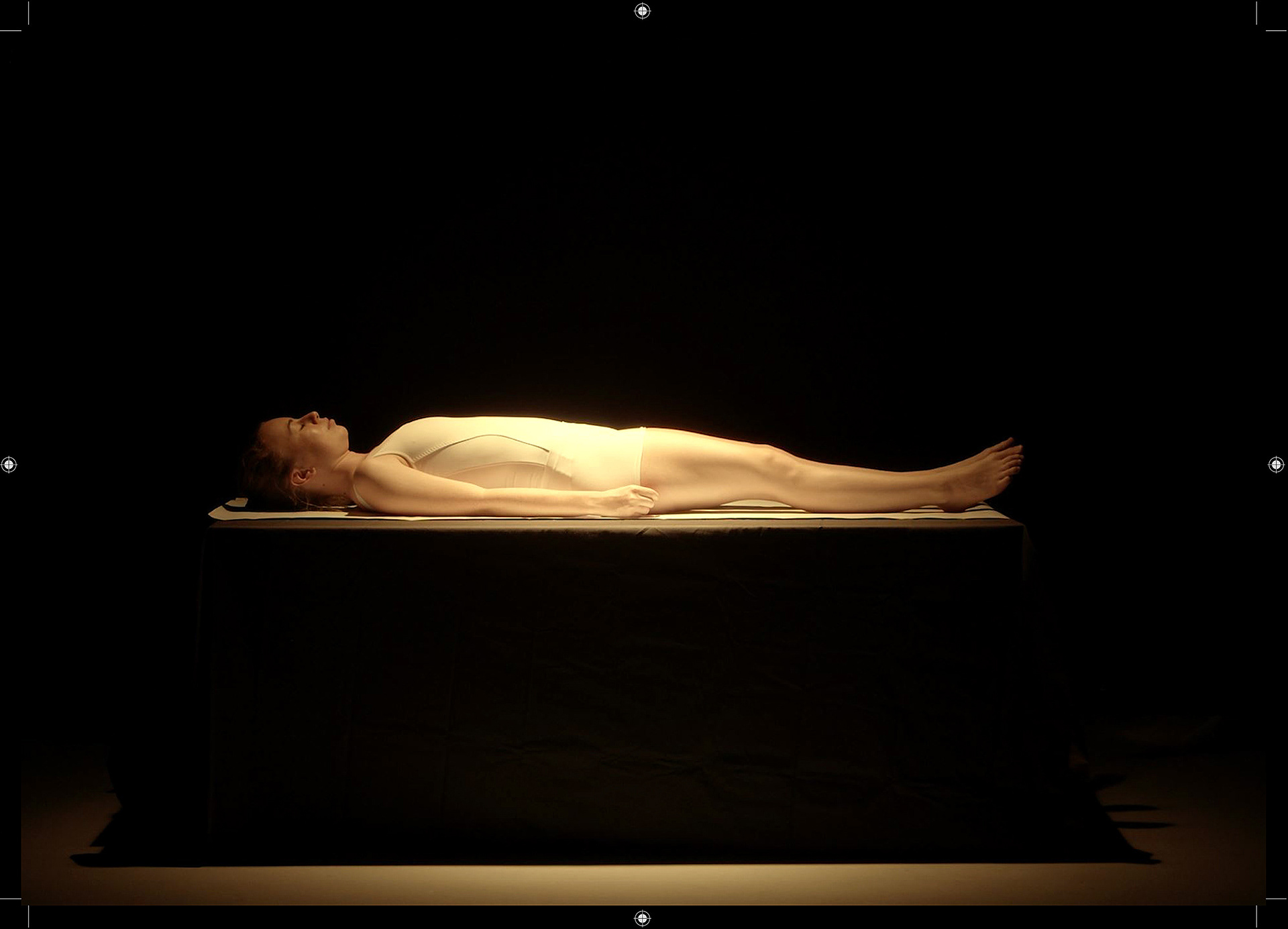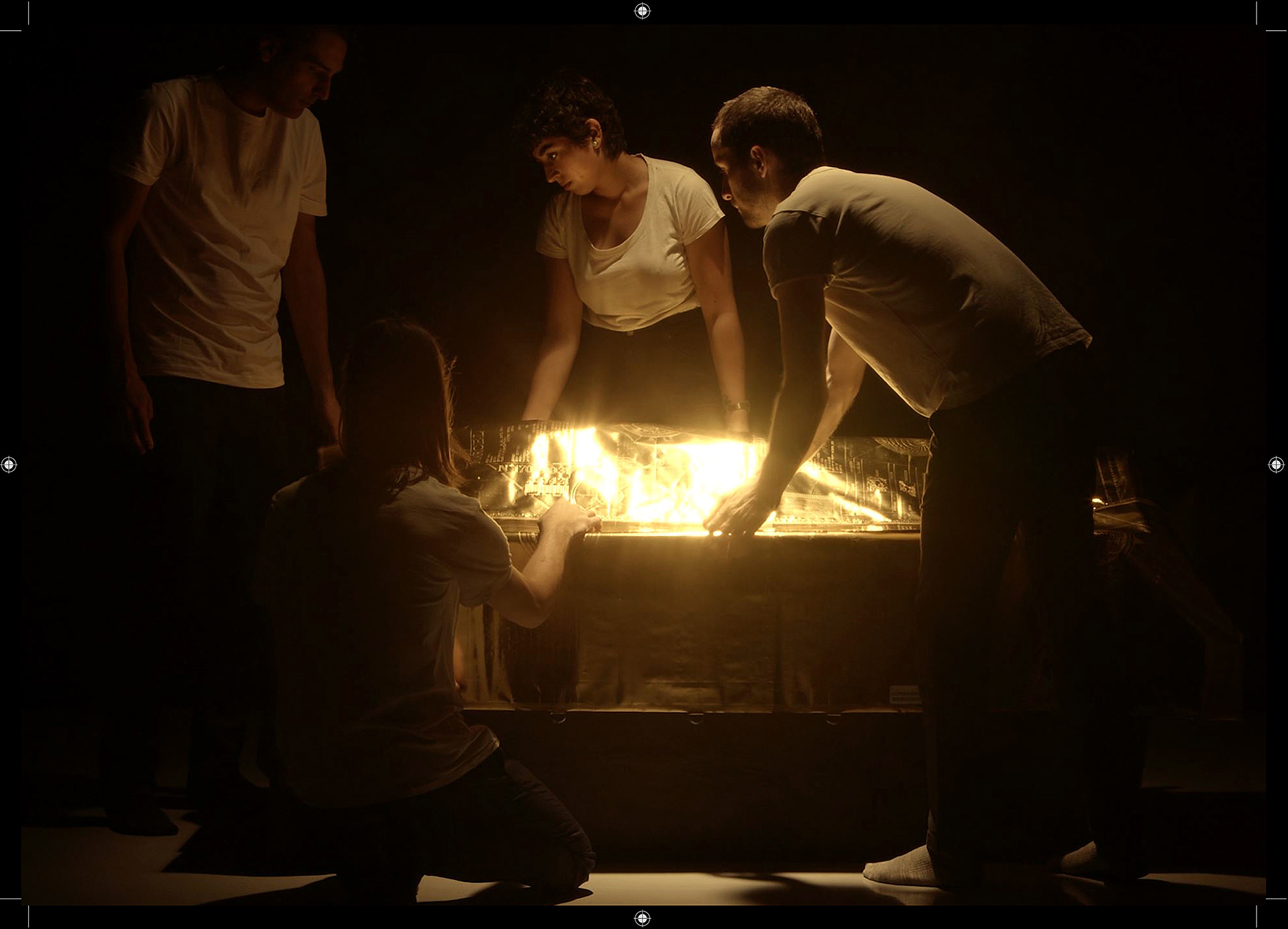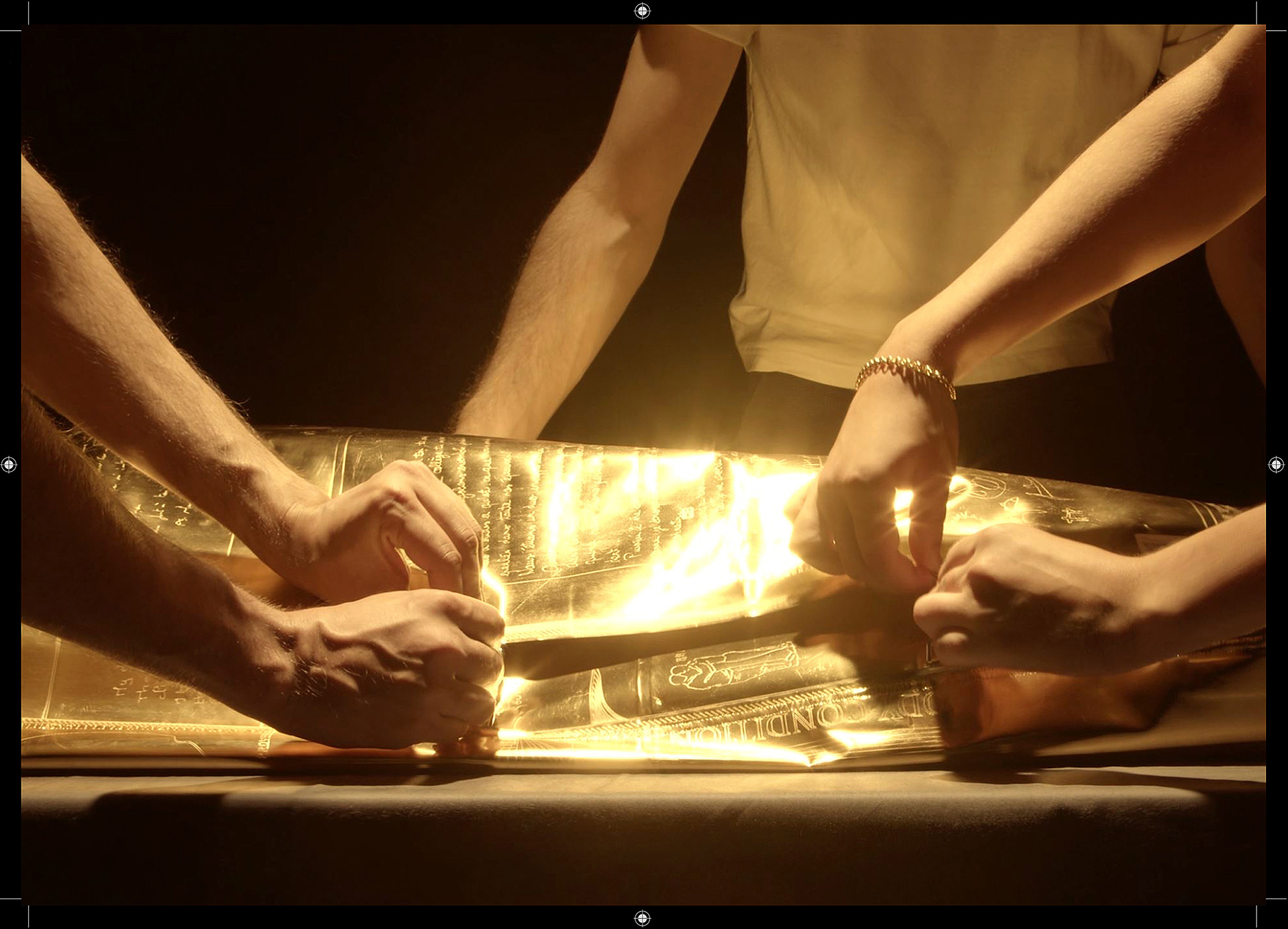 FR:
C'est un outil qui améliore le passage vers la nouvelle vie de la personne cryogénisée. Une partie des données présentées sur la couverture est factuelle: nom, âge, date, lieu de cryogénisation, état du corps, une liste des membres importants de la famille et de la personne cryogénique connue, les médicaments nécessaires etc. Le tout pour aider ceux qui veulent réveiller le corps. Il y a aussi des messages sous forme de symboles, dans le cas où notre système de communication actuel ne serait plus utilisé. Enfin, il y a des données plus privées et émotionnelles: des lettres écrites de proches, enregistrements de voix, dessins, images ou encore des souvenirs partagés.
It is a tool that ensures a good passage between the two lives of the person who wears it. One part of the data presented on the cover is factual : Name, age, date and place of cryogenisation, the body condition, a list of important family member and known cryogenic person, the needed medications, allergies to help those who want to wake up the body. There is also some messages in symbols, in the case that our current communication system is no longer used. There is also more private and emotional datas, like written letters from loved ones, voices recordings, drawings, pictures, or shared memories etc.