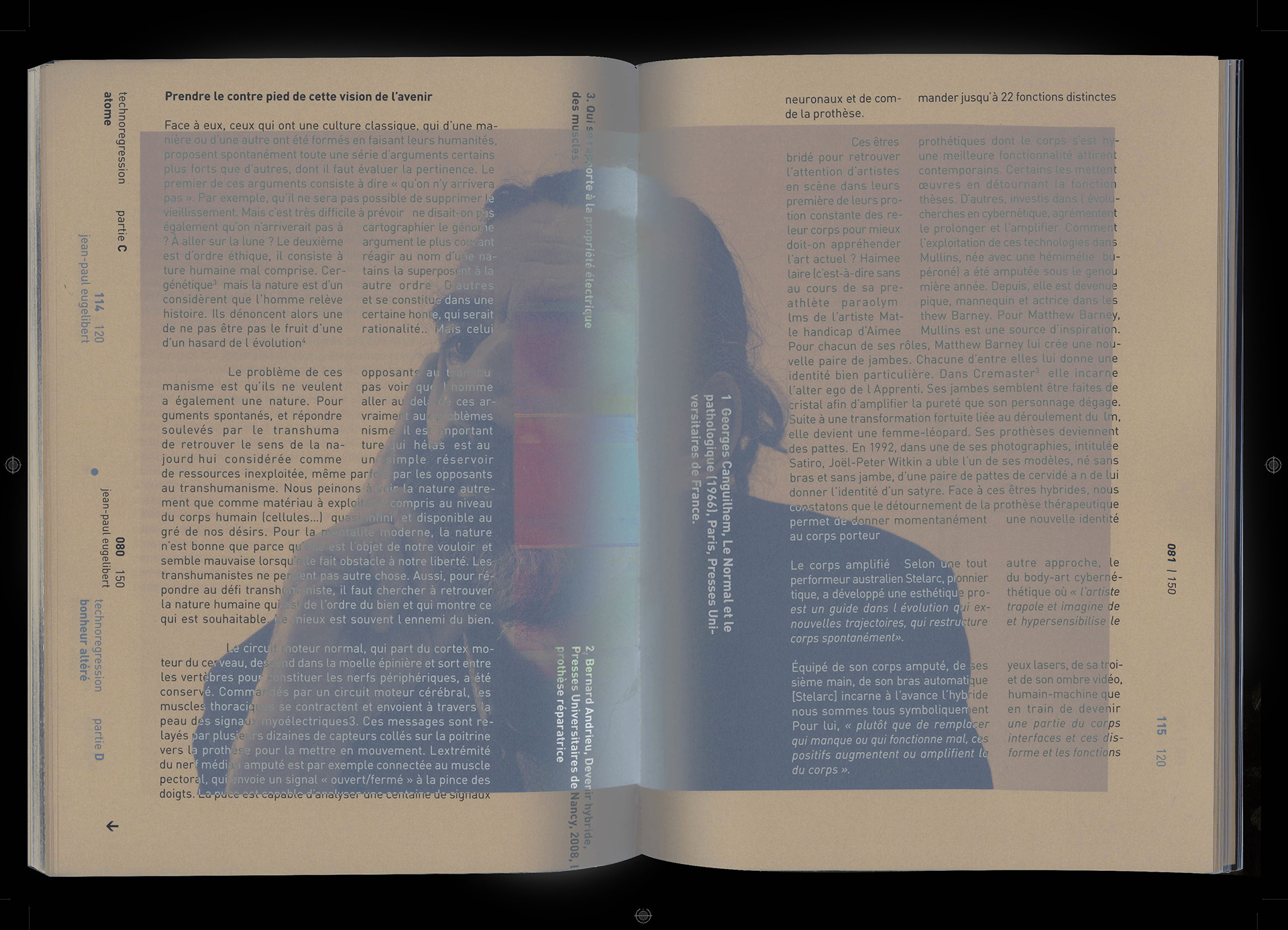 Projet d'étude, impression numérique et sérigraphie.

Janvier 2018
Study project, digital printing and screen printing.
January 2018
FR:
Mise en page et création des visuels pour l'édition Technoregression de Jean-Paul Eugélibert. Les visuels sont fait par photographie, photomontage et peinture digitale.
EN :
Layout and creation of visuals for the Technoregression edition of Jean-Paul Eugélibert. The visuals are made by photography, photomontage and digital painting.